Alright this wont be up to your standards but I could only sit through one episode and thought of how degrading it is to females and actual real housewives.
Porsha Stewart -
Mykee because she and Mykee are bad bitches and even in her time of need she seems to have it all together. She seems like he could be a loyal person from the one episode I watched.
Kandi Burruss-
Cherry because the one episode I studied for this marvelous analysis she had Cherry red hair and it made me think of you because you are my Cherry π (its a pi symbol).
Cynthia Bailey-
Cindy because of the name , I guess you both are sort of alike from what I know... which is very little.
Phaedra Parks-
Nat she seems alright , not causing a lot of controversy in that one episode and I think that you are pretty low key as well.
Kenya Moore-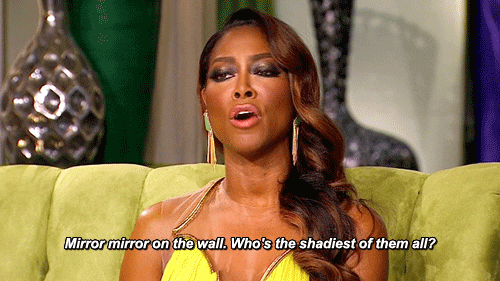 Daniel because simply she is your avi in this game. Whenever I see her face I think of you which is a little creepy but I guess it is also because of the multiple gifs you post. Though you aren't as fake as she is.
Nene Leeks -
Kade because you truly are a bad bitch plus Nene was in Glee! Kade and I talked about musicals and Nene was in a musical show comedy. Plus you both have grand personalities!
Sheree Whitfield-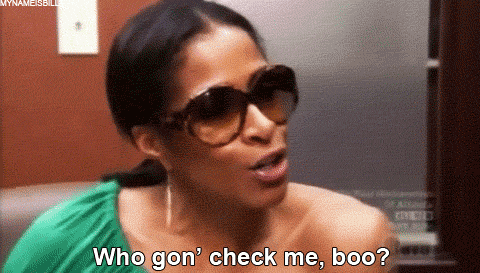 Angel because since because I know this will come off bitchy that you were sort of like an add on. Or if it makes more sense that Sheree was replaced and you were the replacee? I know that it is bitchy but just the circumstances are similar.
I am sorry to offend anyone but this is an offensive series to me.